Work the way you want and like, and we will provide you with benefits and business services tailored to your needs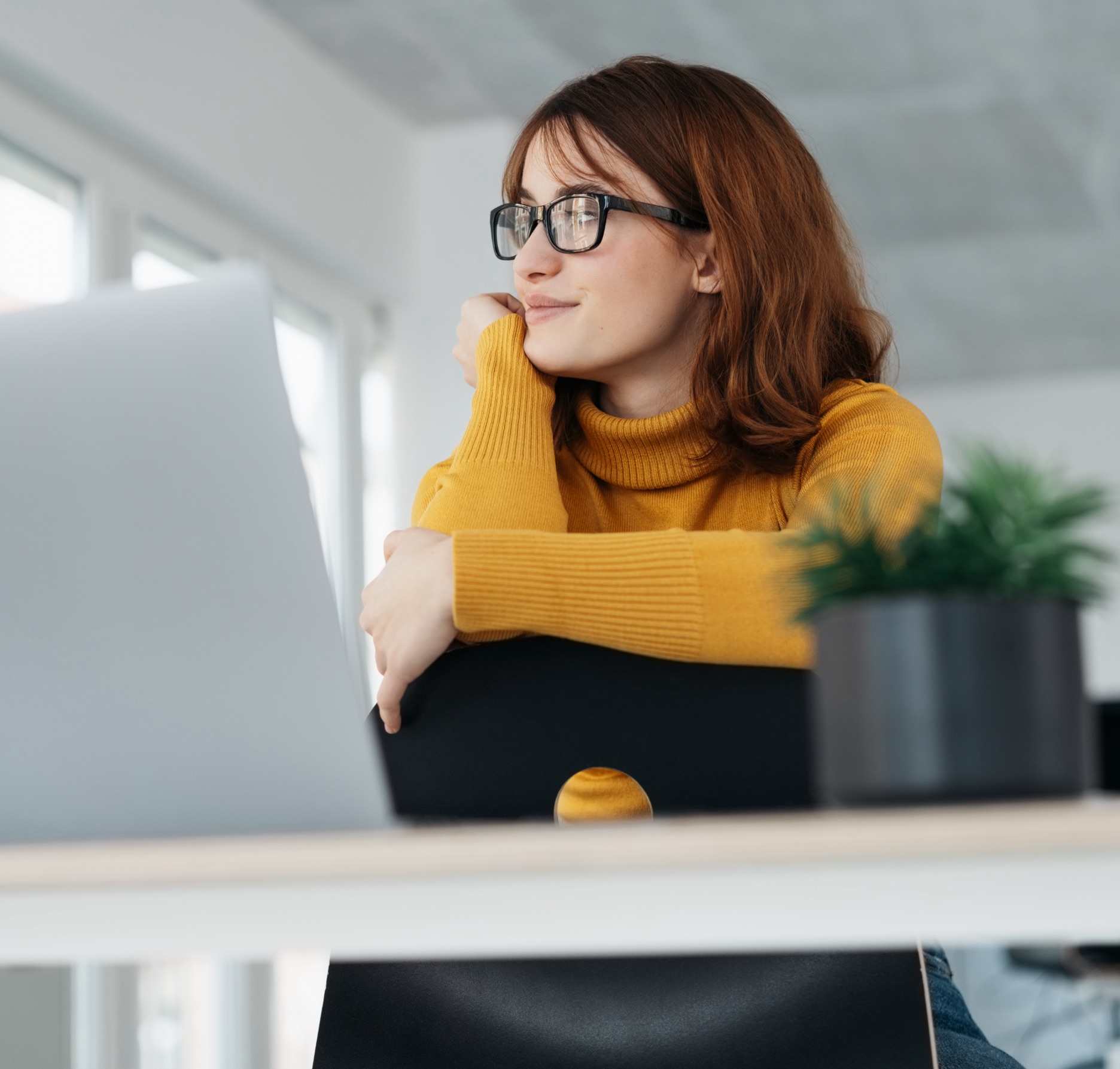 GIGLIKE business platform
GIGger independent talent
GIGLIKE responds to the changing labor market and offers in one place business benefits tailored to the needs of GIGgers (independent talent) – benefits, services and tools.
The GIGLIKE offer is the perfect solution for GIGger, who actively participates in GIGeconomy and appreciates effective business solutions allowing to focus on projects, and not waste time on administration. We follow the latest trends in the labor market on an ongoing basis and offer flexible subscription solutions at competitive prices.
The future of work.
Today.
Future of work
.

work, task, assignment, project, usually for a limited time. It can be performed simultaneously for more than one client

economy.

a modern labor market characterized by flexible forms of employment, often based on many separately paid jobs or projects. The opposite of the traditional form of employment such as an employment contract with one employer

ger.

otherwise independent talent, flexible collaborator, freelancer. Most often, self employed or works on the basis of other flexible forms of employment, e.g. highly qualified specialists (e.g. IT), professionals (e.g. consultants, doctors, lawyers, psychologists, accountants) as well as those operating in the transport sector (e.g. drivers) and distribution (e.g. couriers).
The perfect solution for GIGger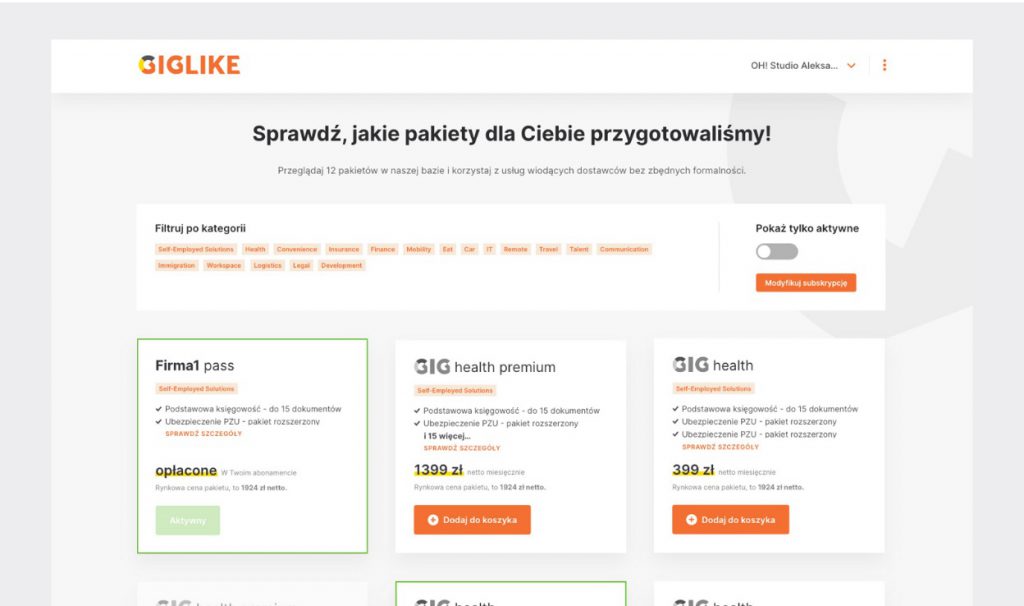 ONE STOP-SHOP
benefits, services and business tools needed to run your own business in one place
SUBSCRIPTIONS
tailored to your flexible needs and expectations
EXKLUSIVENESS
exclusively for GIGgers, i.e. professionals, independent talents and entrepreneurs
COMPETITIVE
attractive price conditions thanks to the subscription model
ONLINE PAYMENT
flexibility in choosing a subscription and the possibility of purchasing additional services
ONE INVOICE
for subscribing to the service simplifying administration and accounting
Everything you need in one place
pass

administrative and accounting tools that make setting up and running your own business safe and simple

benefits

a flexible benefit package comparable to employee benefits

kit

a wide range of services and business tools to simplify everyday work
What does GIGLIKE give you?
security

free and fully remote business set-up and certified accountants

saving

competitive and predictable costs difficult to achieve on the market

profitability

renewable subscriptions of business benefits, tools and services available in one place

innovation

an innovative form available only to GIGgers with a complete benefit and business offer from leading partners on the market

image

GIGcommunity - the first in Poland community of a rapidly growing group of GIGgers

clarity

one monthly invoice for a subscription which can be considered tax deductible